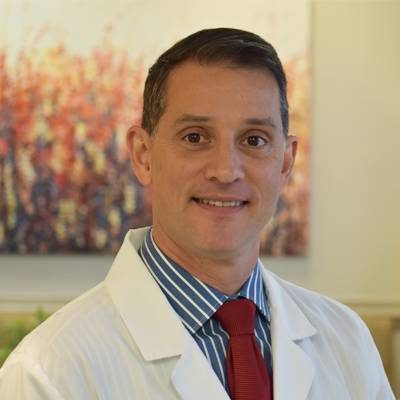 Chiropractor
Donald Gauthier, D.C.
Donald R. Gauthier, DC, was inspired to found Alternative Wellness Clinic in Sterling, Virginia, because of his positive experience with chiropractic as a child in Canada. From the age of five, he played hockey and lacrosse, and relied on a chiropractor to heal his sports-related injuries so that he could get back in the game. By 13, he knew he wanted to open his own chiropractic practice one day, so that he, too, could heal injuries, eliminate pain, and optimize well-being and health.
Dr. Gauthier earned his doctorate in chiropractic from the New York Chiropractic College in Seneca Falls, New York. He opened Alternative Wellness Clinic with his wife, Maribel Vázquez, DC, in the year 2000. They soon built a dedicated team of professionals that included a physical therapist, massage therapist, and nurse practitioner.
In keeping with his early fascination for healing, Dr. Gauthier has developed a special interest in regenerative medicine. He offers both platelet-rich plasma and donated mesenchymal stem cell therapies to regrow injured tissues, nerves, and bone, as well as eliminate pain and restore function. He's passionate about getting injured people well again and helping young athletes achieve their peak level of performance.
Dr. Gauthier always takes time to listen to his patients' stories and asks probing questions designed to uncover the source of their pain. The highest compliment he receives is when his patients bring their own children for treatment, too. He looks forward to meeting patients of all ages and helping them achieve optimal health through chiropractic.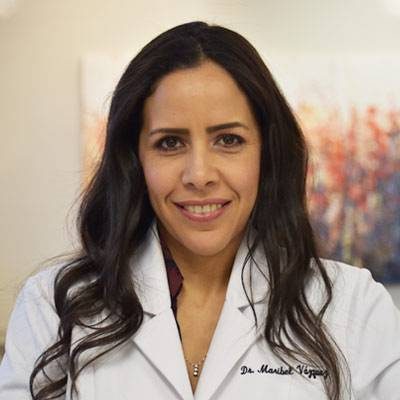 Chiropractor
Maribel Vazquez, D.C.
B.S. (University of Puerto Rico, Biology)
D.C., (New York Chiropractic College, 1999)
Since graduating from New York Chiropractic College in 1999, Dr. Vazquez has focused on therapeutic techniques such as Acupuncture, Applied Kinesiology, Body Restoration Technique, Nutrition Response Testing, Activator Technique, Cox Technique, Pediatric Adjusting, and much more. A mother of four girls, Dr. Vazquez is currently focused in the areas of nutrition and exercise.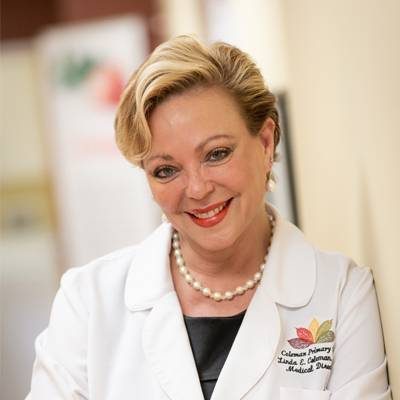 Internal Medicine Provider
Linda Coleman, M.D.
Linda Coleman, MD, has been in practice for over 25 years. She cares for patients at Alternative Wellness Clinic in Sterling, Virginia. Dr. Coleman is particularly interested in all aspects of women's health, as well as hypertension and diabetes. She employs a comprehensive care model that considers the total patient and takes care to know the events in a patient's life that contribute to their health. 
Dr. Coleman began her education at Indiana University in Bloomington, where she received her Bachelor of Arts. She then attended Ohio State University School of Medicine in Columbus, from which she graduated in 1984 with her medical degree.
In her decades of practice, Dr. Coleman has continuously found innovative ways to approach health and wellness for her patients, and while other doctors promote warehouse medicine, she chooses to implement a personal touch that sets her apart. Her ability to be innovative, and care about each patient that comes through her doors has afforded her the Patients' Choice Award, in addition to being voted one of America's Top Physicians. 
Dr. Coleman's patients feel like they are people first because to her, honesty and communication are paramount. While utilizing the many technological advancements in medicine, Dr. Coleman also focuses on who the patient is to find the right treatment with respect, dignity, and compassion. 
Outside of the office, Dr. Coleman finds joy spending time with her son. She attends school events and volunteers in the community every chance she can, and is an avid Buckeye fan.
Nurse Practitioner
Geetanjali Jain, NPBC
Dr. Geetanjali Jain is a Board-Certified Nurse Practitioner by the American Nurses Credentialing Center with over 20 years of Nursing experience in direct patient care and Case management.
Dr. Jain received her Nurse Practitioner Doctorate degree from George Mason University in 2020. Dr. Jain's areas of interest include asthma, dermatology, and integrative medicine. She enjoys traveling, listening to music and is fluent in Hindi, Punjabi and Urdu.
Physical Therapist
Diane Lott
For more than 30 years, Diane Phillips Lott, PT, has been working as a physical therapist helping patients regain mobility, flexibility, and strength after an injury, surgery, or other medical issue. Her passion for her work and helping patients rehabilitate without drugs or surgery as a complement to their body's natural healing powers makes her a perfect match for the caring team at Alternative Wellness Clinic located in Sterling, Virginia.
It was clear from the beginning that creativity was going to play a role in her life. Diane, a soprano, studied music at George Mason University in Fairfax, Virginia. When her focus shifted to physical therapy, she entered one of the most prestigious and oldest physical therapy educational programs in the country at the University of Pittsburgh, where she graduated.
Throughout her career, her knowledge and interests led her to varied opportunities in multiple fields, including orthopedic and industrial rehabilitation and cardiopulmonary rehabilitation for in-patient and outpatient care. Patients at Alternative Wellness Clinic benefit from Diane's intuitive and compassionate care and vast pool of knowledge concerning regenerative medicine. Each day, her only goal is to help her patients get back to living full and productive lives.
Massage Therapist
ALISA IDONI
Alisa D. Idoni graduated from Pittsburgh Center for Massage Therapy in October 1989. She Initiated her own business with onsite table massage in 1991 and has been working for over 30 years. Alisa began her journey with Shiatsu as a hobby (oriental form of massage) and has continued with that interested along with learning oriental medicine polarity therapy, qigong, sports massage, medical massage, pregnancy massage, geriatric massage, facial massage, and tummy massage.
In 2001 she returned to school at the Advanced Fuller School of Massage Therapy in Virginia Beach where she studied Ayurveda and Cranio-Sacral therapy. Thereafter, began teaching Anatomy, Physiology, Pathology and Chair massage. Alisa joined our practice September 1st of 2021 and continues to service our clientele with great passion. Her desire is to have everyone comfortable with touch, through massage. When she's off work, Alisa enjoys reading, the outdoors and spending time with her twins.
OFFICE HOURS
---
Monday
8:30am - 6:00pm
---
Tuesday
8:30am - 6:00pm
---
Wednesday
8:30am - 6:00pm
---
Thursday
8:30am - 6:00pm
---
Friday
8:30am - 12:30pm
---
Saturday
Closed