Custom Made Orthotics in Sterling

WHAT ARE CUSTOM ORTHOTICS?
They are custom medical devices that chiropractors and other health care providers prescribe to help with foot, ankle, knee and low back pain. Orthotics are most commonly prescribed for medical conditions such as plantar fasciitis or flat feet.
---
WHAT ARE THEY PRESCRIBED FOR?
Custom orthotics can be used to treat many conditions. Some of these include plantar fasciitis; arthritis; diabetes; metatarsalgia; patellofemoral knee pain; shin splints; Achilles tendinitis; bunions; Ultimately, your doctor can provide a customizable treatment plan for your pain. In many cases, custom orthotics works wonderful in combination with other procedures to reduce or eliminate pain altogether.
---
DO CUSTOM ORTHOTHICS ACTUALLY WORK?
They actually work to change the way you walk, move, and distribute your weight throughout your feet and body. Over time, they can gradually and safely improve your pain, posture, stress, and much more. For many people, custom orthotics can even eliminate the need for invasive and potentially dangerous surgeries.
---
WHAT TYPES OF CUSTOM ORTHOTICS ARE THERE?
Many different types of orthotics exist depending on who is making them. Orthotics can be made of very rigid plastic material or a more shock absorbing material. Some will be one rigid layer and others provide layers to combine rigidity and support with cushion and shock absorption.
---
HOW ARE THEY MADE?
Sole Supports are custom fit orthotics that are created from a mold of your feet.  This allows the orthotic to maintain constant contact with the soles of your feet. This contact will provide full support to your arch, giving you the corrected posture that you need.
Before we can make a truly custom device, we have to cast your feet in a very specific way in order to capture the corrected position we want the orthotic to impose on your foot. If you just stepped in a box of foam, we would capture all that is wrong about your feet: the fallen arch, the splayed forefoot, etc.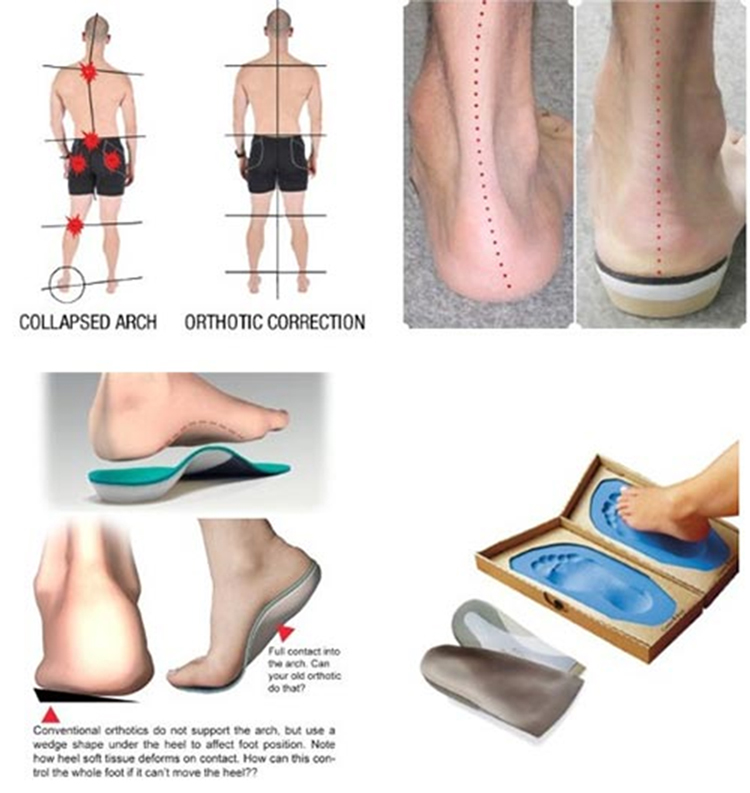 OFFICE HOURS
---
Monday
8:30am - 6:00pm
---
Tuesday
8:30am - 6:00pm
---
Wednesday
8:30am - 6:00pm
---
Thursday
8:30am - 6:00pm
---
Friday
8:30am - 12:30pm
---
Saturday
Closed