If you're ready to banish wrinkles, fine lines, and sagging forever, but you don't want surgery or downtime, TempSure Envi® tightens and smooths your skin with radiofrequency (RF) energy. Under the direction of Hermine Henry, NPBC, the aesthetic professionals at Alternative Wellness Clinic in Sterling, Virginia, offer TempSure for patients who are ready to turn back the clock comfortably and easily. To rejuvenate your skin with TempSure in Sterling, call the Alternative Wellness Clinic office, or use the online booking form.
---
What is TempSure?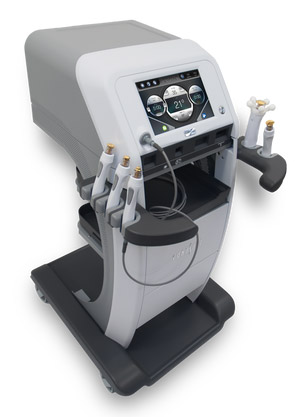 TempSure Envi® is a nonsurgical, noninvasive device that rejuvenates and improves your skin with the power of radiofrequency (RF) energy. The aesthetic professionals at Alternative Wellness Clinic use TempSure to improve:
Fine lines

Wrinkles

Slight sagging

Crow's feet

Forehead wrinkles

Spider veins
They also use TempSure to remove unwanted facial hair as well as milia, which are tiny white bumps on your skin that are common in babies but can occur in adults, too.
---
Does TempSure Envi hurt?
Before your procedure, your Alternative Wellness Clinic aesthetician treats your skin with a cooling gel. TempSure's applicator also features temperature control so that your skin is always at a comfortable temperature.
When your aesthetician passes the TempSure device over your face, you feel like you're getting a warm massage. The entire procedure takes less than an hour.
---
How does TempSure Envi rejuvenate and tighten my skin?
The heat from the RF energy reaches down into the deepest layers of your skin, triggering a wound-healing process that encourages your skin to rebuild itself. Your skin produces new collagen and elastin proteins that make your skin stronger and more elastic. The extra collagen strands create a strong, intertwined matrix that supports your skin so that wrinkles smooth out and disappear. 
The process also releases tissue growth factors that completely rebuild your skin from the inside out. Your skin not only looks fresher and smoother on the outside, but it also looks and behaves like younger skin on the inside, too.
---
How does TempSure remove spider veins and visible hairs?
Your technician adjusts the TempSure applicator to target the pigment in spider veins and visible hairs. The heat passes through your skin and evaporates unwanted veins. It also destroys the follicles where unwanted hairs grow. 
Directly after your TempSure treatment, you'll notice that your skin is free of unsightly veins. If you have a hair-removal treatment, the hairs fall out over the next few weeks. You may need a series of treatments to get the results you want.
---
How long does TempSure take to work?
About 7-10 days after your TempSure treatment, your skin starts to rebuild itself with fresh new collagen and elastin. Within 25-30 days, you'll notice your fine lines and wrinkles smoothing out as your skin becomes plumper. Your skin continues to remodel itself with new collagen for up to six months.
To get clearer, firmer, smoother skin without unsightly veins or hairs, contact Alternative Wellness Clinic about a TempSure treatment. Call the friendly staff or book an appointment online.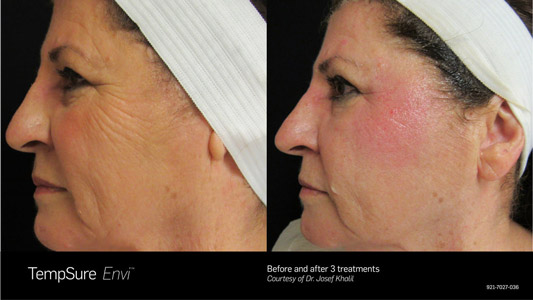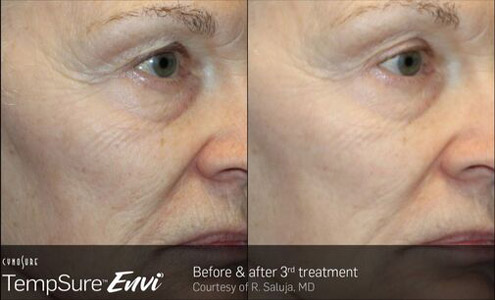 OFFICE HOURS
---
Monday
8:30am - 6:00pm
---
Tuesday
8:30am - 6:00pm
---
Wednesday
8:30am - 6:00pm
---
Thursday
8:30am - 6:00pm
---
Friday
8:30am - 12:30pm
---
Saturday
Closed