Alternative Wellness Clinic
Sterling Sports & Rehablitation
Chiropractic Clinics & Regenerative Medicine located in Sterling, VA
Welcome to Alternative Wellness Clinic located in Sterling. Chiropractic is one of the most amazing healthcare professions, but very few people understand what it's all about. We are here to help you gain a basic understanding of how our Sterling chiropractors can help you and your family.
Alternative Wellness Clinic has provided holistic treatments and support for women and men of all ages in the Sterling, Virginia, area since the year 2000. Guided by founders and expert chiropractors Donald Gauthier, DC, and Maribel Vazquez, DC, the practitioners at Alternative Wellness Clinic help patients heal acute injuries, chronic pain, and health conditions with state-of-the-art regenerative medicine, chiropractic adjustments, physical therapy, and nutritional guidance.
Whether it's an acute injury or have suffered from pain from headaches, arthritis, or other conditions for years, the Alternative Wellness Clinic team works with each patient to alleviate discomfort without drugs or surgery. All of the treatments are custom designed and augment the natural healing powers of each person's body.
Can I go to a chiropractor after a car accident?
Long-term benefits: receiving chiropractic care promptly after a car accident can help prevent minor injuries from worsening into serious and chronic conditions down the road. Mobilizing the spine through chiropractic adjustments can help restore proper range of motion and encourage the healing process.
Should I see a chiropractor after a car accident?
Visiting a chiropractor may not be your first consideration when it comes to getting help for your back pain after a car accident. However, an experienced chiropractor can help heal the injuries that you have sustained, as well as working towards preventing any future complications from arising.
HOW CAN CHIROPRACTIC CARE HELP YOU?
With targeted nutritional guidance and high-quality organic supplements, the Alternative Wellness Clinic practitioners help patients achieve optimal wellness and a healthy, sustainable weight. For athletes and weekend warriors, regular chiropractic adjustments and physical therapy accelerate the ability to achieve peak performance. The team also offers intravenous nutritional therapy to aid sports recovery, subdue inflammation, and relieve chronic pain conditions.
Common Symptoms Chiropractic May Help...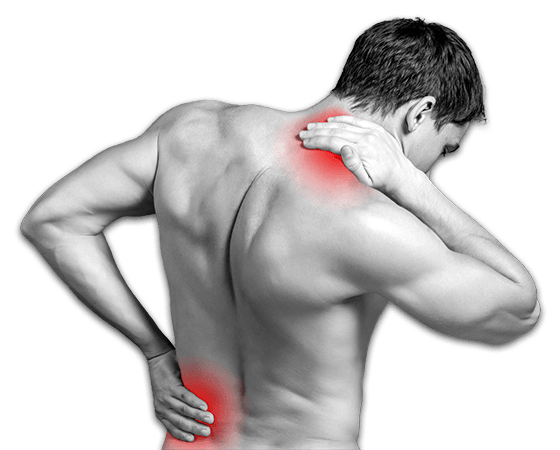 TRAINING OF A CHIROPRACTOR

Chiropractic doctors go through a minimum of four years of schooling at a chiropractic college, generally preceded by an undergraduate degree in the basic sciences or several years of experience in a prior relevant health care field.

Students of chiropractic care must spend a minimum of at least 4,200 hours with their teacher, and a minimum of 1,000 hours of fully supervised clinical training with an instructor as they learn the appropriate diagnosis and treatment techniques to help heal your body and restore it to its natural, fully functioning state.

Our chiropractic team is ready to meet with you to discuss your needs. We will help to design a program that is right for you. We look forward to meeting you.

SERVICES WE OFFER

Women and men who'd like to achieve their dream physique and turn back the hands of time on facial aging can take advantage of TempSure Envi® skin-tightening treatments and WarmSculpting™ with SculpSure® body contouring. Whether patients desire to heal an injury or illness or simply become the best possible version of themselves, the team at Alternative Wellness Clinic is ready to help. To speak with a team member in English or Spanish, call the office now, or book a consultation using the online form.